4 Tel Aviv Hotels You Should Know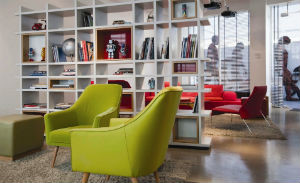 There are some Tel Aviv  hotels that are worth knowing. Most of the people visiting the place sometimes find it very difficult to settle just because they are not aware of the hotels in Tel Aviv. It is therefore very important for you to understand the basic hotels in the area and know the specific benefits you are going to enjoy. This will give you a chance to choose the best hotels and you will enjoy your stay in Tel Aviv. Here are some of the key hotels in the region:
Top 4 Boutique Hotels
Brown TLV Urban Hotel
This hotel is located in Downtown Tel Aviv. It is in Shalom Meir Tower, Carmel Market, and Hatachana Compound. There are some features you will enjoy such as a 24-hour front desk, coffee/tea in lobby, complementary newspapers in lobby, concierge services, an elevator/lift services and dry cleaning services. There is also free Wi-Fi and a refrigerator.
Artplus Hotel
This is one of the best hotels for tourists who like relaxing on the beach. Each floor in the hotel and the wall, features specific artwork. You can sign up to stay in the hotel or even sign up to visit and tour the gallery. In fact on the weekends, there is a breakfast included once you have signed up. Read more about the hotel here.
Brown Hotel
This is one of the Israeli's design hotels. The hotel is well designed from the top to the bottom and you are sure to feel great and satisfied. It is spacious and with a lot of key features like free Wi-Fi, special services and a conference room. If you are interested in getting the best services, this is the best hotel for you.
Alma Hotel
Lastly, but not least,  there is the Alma hotel. This is one of the most luxurious hotels in the region. It has only 15 rooms that are smaller and they are fit for single individuals. It is conducive for those people who are after privacy. It is the best place to be when you have a lot of money.
Tags: Hotels
Leave a Reply