The Tel Aviv Stock Exchange Market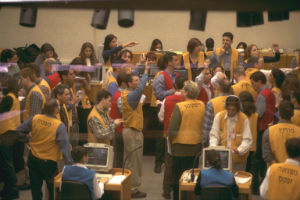 The Tel Aviv Stock Market Exchange (TASE) is the only public market in Israel where people can trade stocks. You will find many products here including stocks, bonds, mutual funds and more. This is a highly regulated by the Securities Law of 1968 and monitored by the Israel Securities Authority. There are a few things you should know about TASE.
History Of The Stock Exchange Market
While it was founded in 1953 though the foundations go all the way back to 1935 with the Exchange Bureau for Securities. In 1999 the exchange switched to a completely computerized system. Then in 2006 TASE bought all remaining shares of TASE stock from holders making it a fully owned subsidiary. Even though TASE may have had modest beginnings, today there are 600 companies on the exchange. Of these companies 60 of them represent stock exchanges from other countries.
How is it Doing Now?
As with any market it will fluctuate. There will be some days where it will be down and other days where it will soar. This is why it is important to look at the market over a longer period of time. On the website you can see the graphs over the last three months as well as the year. The market is not at the highest point it has been over the last three months, but it is close. Also, it is significantly higher than it was a year ago. This is a good sign that this market is stable and on the rise, even if it does have the occasional low day.
Tags: Stock Exchange
Leave a Reply