The History of Yedioth Ahronoth-Daily Newspaper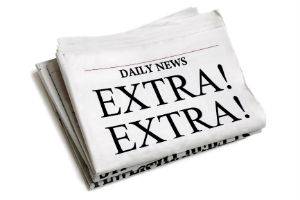 The Yedioth Ahronoth is a daily newspaper that is published in Tel Aviv, Israel. The paper was founded in the British Mandate of Palestine in the 1930's, and is the largest newspaper in Israel by circulation and sales.
The Founding of Yedioth Ahronoth
"Yedioth Ahronoth" was founded by an investor named Nachum Kumarov in the 1930's. The first evening paper in Mandatory Palestine, its format resembled that of the "London Evening Standard." The paper was eventually sold to Yehuda Mozes, a wealthy land dealer who was interested in the paper as a long term investment opportunity. Mozes' sons, Reuben and Noah, took over the running of the newspaper, with Noah as its first managing editor.
Yedioth Ahronoth and Yedioth Maariv
In the 1940's, much of the staff became increasingly uneasy with their working conditions. The publisher, Yehuda Mozes, was quick to intervene in editorial matters, demanding revisions and deletions based on his personal biases and interests. In 1948, the newspaper's editor, Ezriel Carlebach, led a large group of the paper's disgruntled staff and journalists to form a rival paper. The "Yedioth Maariv" became the newspaper's biggest competitor, and for decades, the two papers were in an on-going battle for sales and prestige. The rivalry peaked in the 1990's when it was discovered that both papers had tapped one another's phone lines.
Yedioth Ahronoth Today
Today, Arnon Mozes, Noah Mozes' son, heads the paper, and Shilo De-Beer is the paper's current editor. The paper has taken on a tabloid format, with the tone and purpose having transitioned from a sophisticated analysis of current events and more to human interests. It is owned by the Yedioth Ahronoth Group, which also owns stock in several of Israel's companies, a collection of various local weekly newspapers, several magazine publications and various other non-media companies. The newspaper continues to enjoy its position of prestige, retaining the distinction of being Israel's most widely read newspaper.
Tags: newspaper
Leave a Reply